NEW WAVE COFFEE MAGIC
IN LONDON BRIDGE
Roasting Plant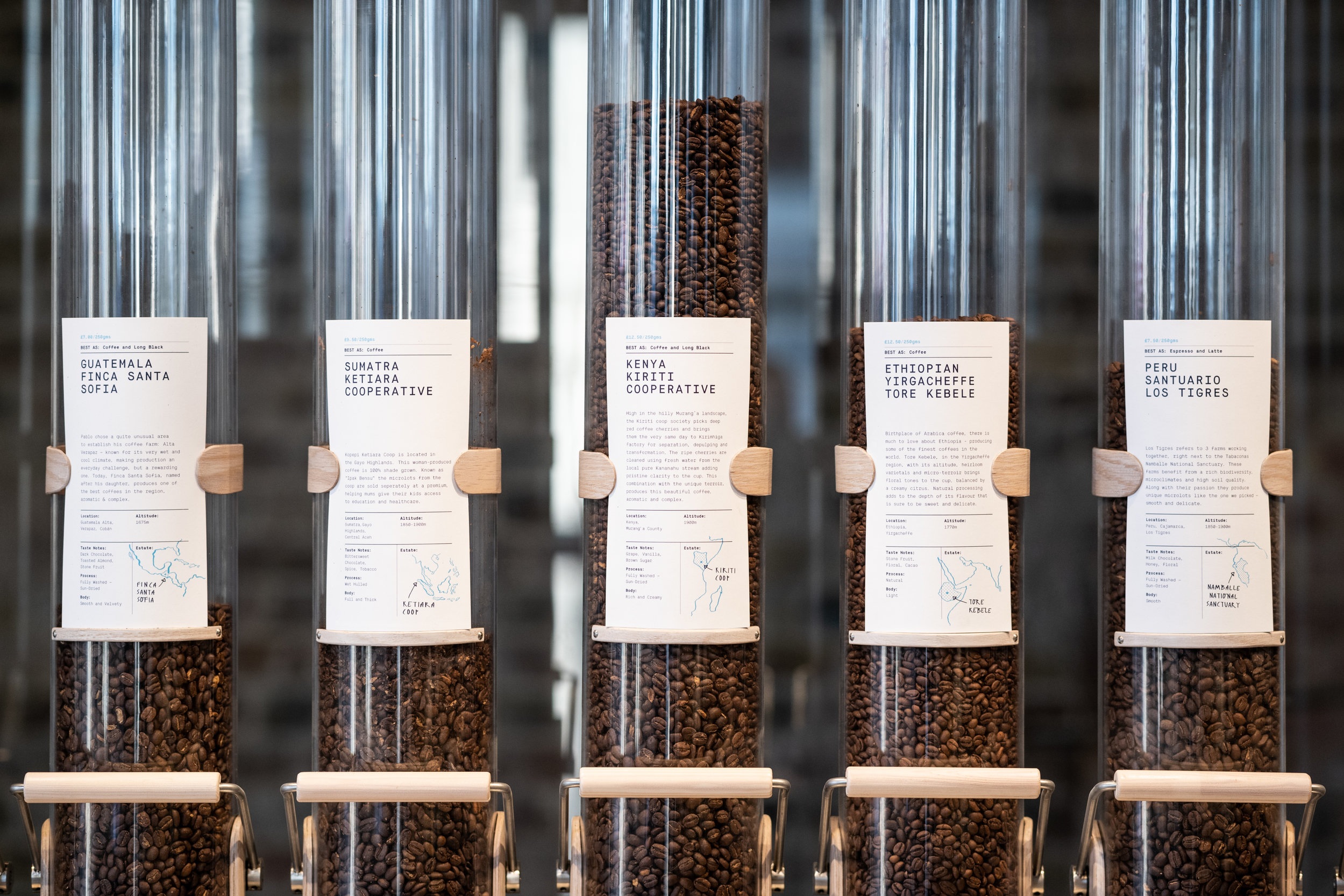 On the lookout for a totally fresh and unique venue in the throbbing heart of London? Maybe our wonderful friends at Roasting Plant have just the space for you.
Available for evening events only, Roasting Plant is an incredibly atmospheric and cool industrial space which lends itself perfectly for stylish cocktail and canape parties, and branded interactive experiential events. The option of including the venue's in-house Javabot and superstar baristas is the cherry on your caffeinated cake.
Additional to The Food Initiative's bespoke food & drink offering, Roasting Plant can add even more value to your event:
Running the roaster for guests to watch green beans being roasted

Coffee tastings

Access to coffee drinks curated by Roasting Plant's Baristas

2 front of house fridges for drink storage

54 seats without bringing in your own tables and chairs

Opportunity to purchase whole beans

Who are Roasting Plant?
Roasting Plant are a bunch of coffee lovers from the Lower East Side NYC who set out to create the best tasting cup. From humble beginnings in a garage they developed JAVABOT, an immersive roastery store experience where you can choose any just-roasted bean and the Roasting Plant team will grind and make your coffee to order.
vibe: industrial cool, EXPERIENTIAL IMMERSIVE COFFEE ROASTERY

VENUE'S TABLES, CHAIRS & FRIDGES AVAILABLE

CLOSEST TRANSPORT: LONDON BRIDGE

the food initiative can provide all food, bar, staff & equipment hire